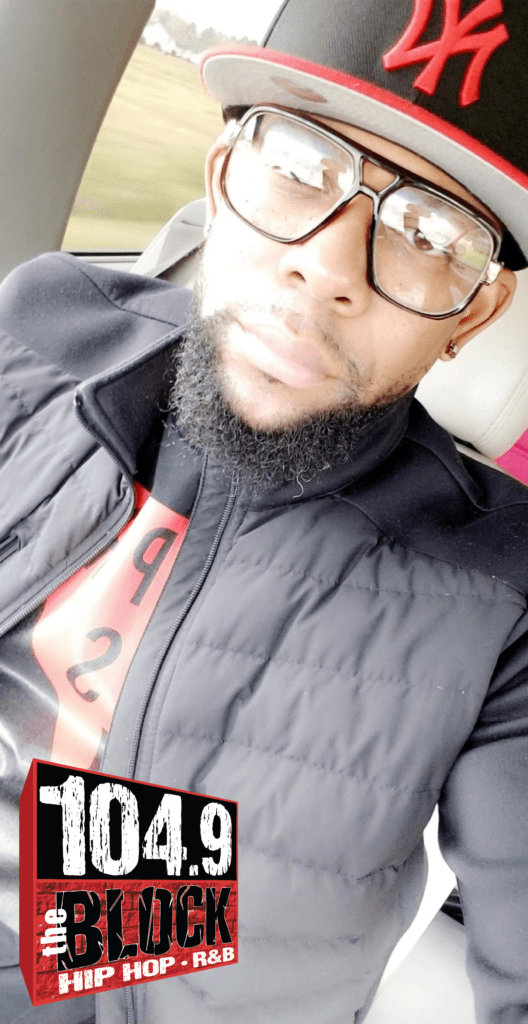 Hometown: Elizabeth  City
Tell us about your family? Most of my family  is from the Elizabeth City NC surrounding areas
What is your favorite thing to do? Eat
Any hidden talents? I'm a handy man (I'm old at heart LOL)
What is your favorite food? Beans & Biscuits (yea, I'm country)
Most embarrassing memory? Wet dreams, (that's all the info ya'll need on that)
What are some of your favorite  movies? Purple Rain, Coming to America, & The Last Dragon
What is your Favorite  Show? Martin & Fresh Prince
If you weren't at 104.9 The Block, where would you be? I would be somewhere working on computers or in the military (I've completed 4 years in the Navy)
What is the best concert you've attended? Patti Labelle (I SWEAR i cried!! LOL!!)
What is the worst concert you've attended? I don't  have a worst because  I don't  go to concerts  performances that don't  interest  me.
Who is your favorite hip hop/R&B artists? Prince, Jagged Edge, Donell Jones, Carl Thomas, Anthony Hamilton, Raheem DeVaughn, Shai, Mary J…(I like throwbacks)
What is your favorite hip hop/R&B  song?  Jagged Edge-Remedy
Do you have any bad habits? biting nails
What do u like best about 104.9 The Block? I like that I get to reach  out and communicate to the entire area .
Which one do you prefer, Crunchy  or creamy? Creamy ALL D*** DAY…
Which one do you prefer, boxers or brief? Lately briefs…
Which one do you prefer,Chinese or Mexican? I would  have to say both…(with a side of soul food LOL)